| | |
| --- | --- |
| | |
| | |
***MERRY CHRISTMAS*** Wish you were here on your birthday. We are thinking of you. If thoughts and wishes were butterflies you would see a large field full of lovely butterflies. This memorial website was created in the memory of our son, Sean Henson. We will love and miss him forever. He was born at Fort Ord, CA on February 01, 1992 and tragically passed away on June 19, 2006 at the age of 14. Sean was curious about everything. He loved the Egyptian pyramids and quizzed everyone about everyday trivia or the news. He loved going camping, with the family and with the Boy Scouts. His favorite place was Mt. Charleston. Sean and his dad went up to the mountain, just because it had snowed. They walked, talked and then sat there for a while. They listened to the birds, the wind and the snow falling in the trees. He loved life. Always asking all sorts of questions. God knows how much we miss him. We even miss when he and his older brother would get into arguments about nothing. We live in Vegas, and when Sean was little we started going to the local buffets. We discovered Kids Quest. Its a kids playground in the casino. He would try and get us to go to a movie or just go gambling so he could go to the kids quest. When he did go he would be all over every inch of that place. He wished there were no age restrictions because when he turned 13 he could no longer go there. Boy did he get upset about that, he just loved being a kid. He was willing to try new things. He had taken up baseball after never have played it before. He made me promise not to watch because it made him nervous. So I would park in the parking lot and watch the whole thing. I watched some of the games. When his dad was here on vacation (he was stationed in Korea) Sean became so nervous he fumbled a lot but that was ok. We are so proud of him just even trying and and not quitting. We miss you Sean every day. I wonder if you know how we miss you and then I pray you don't know, because I don't want you to worry about us.
Things I am learning: Bad things sometimes happen to good people. Time does not heal, it just numbs the pain. And no matter how much we miss you, you can't just stop life because you are gone.
For Sean - I do not stop thinking or talking about him. It is not constant, but if I feel like talking about him-I will. If others feel uncomfortable, oh well. He lived and was here. Even if it was for a short time, he is still a part of our life. So forever Sean - You are in our hearts and in our dreams. We love you.
Patrick's surgery was a success. Thank you all for your prayers, please continue to pray.
Well he had a set back a week ago. He spent 4 days in the surgical ward. He had a follow up 5 days later, and he will be seen on the 27 Oct. Hopefully everything is still on track and he will be on the road to recovery.
It's been a while since I wrote. Four years since you're gone. It has not been easy. My memory has tried to protect me and has become rather selective in what I remember.Oh well life goes on. Well I would like to thank everyone that has been there, even if it is a small note. Also to all my friends that are still friends. Thank You.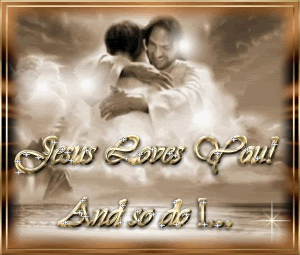 You're welcome to visit, and also to light a candle or write a condolence.

I am still working on this site.

This is his obituary link:
http://www.legacy.com/guestbook/lvrj/guestbook.aspx?n=sean-henson&pid=142066281&cid=full